10 Sep

Local Restaurant Hosting "Be Civil" Month Supports Students Served by KSD NOW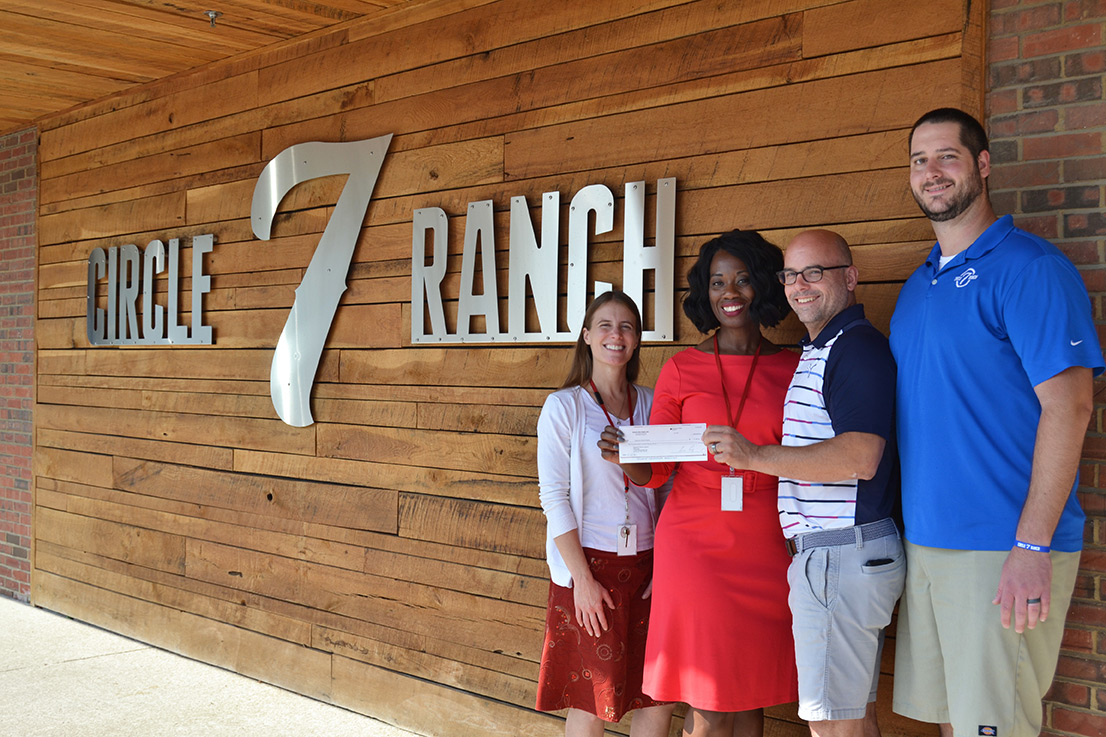 Matt Deimeke and BJ Baker, managers from Circle 7 present a check for $1,750 to Dr. Shonda Ambers-Phillips and Emilie Lytton, representatives from the Kirkwood School District (KSD) Nutrition on the Weekends (NOW) program.
KSD NOW is a program that provides a bag of food on weekends during the school year to students in KSD experiencing food insecurity. KSD NOW sends home child-friendly, nutrition, nonperishable, and easy-to-eat food each Friday with students at risk of weekend hunger in the KSD community. One in six KSD students suffers from food insecurity.
In August, KSD NOW was the beneficiary of Circle 7's "Be Civil Month". According to Circle 7, "Be Civil Month" is the restaurants way of saying "Thank you" to their community. Patrons of the restaurant had an option to write in an additional tip and donate to the cause. Circle 7 also donated $1 of every Civil Life beverage purchased. Combined, the net donation to KSD NOW is $1,750.
"We are just thrilled with this partnership and are happy the money will help kids who live right in our community," said BJ Baker, Senior Manager, Circle 7.
"This financial support from Circle 7 will help ensure the continuation of this vital program for our students," said Dr. Shonda Ambers-Phillips, Executive Director of Equity, Wellness and Inclusion, KSD.